Export Certificate authentication and legalization in Canada
Your all-in-one solution for document authentication and legalization, Document Authentication Canada takes all the stress & time-consuming confusion of preparing official documents off your hands.
Save you time in researching embassy regulations.
Expedited processing time with our express service.
Save you money needed to travel to Ottawa.
No matter where you are located we can act as your agent.
100% SATISFACTION GUARANTEED !
Includes a FREE document evaluation!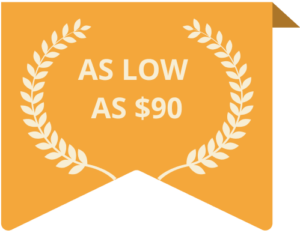 Free Expert Document Review
We'll get back to you in 1 hour
Includes a FREE document evaluation!
Export Certificate Authentication & Legalization In Canada
Canadian businesses who trade internationally are required to attest to their export and import documents. Trade documents such as a certificate of origin, a commercial invoice, a confirmation of business registration, a manufacturer's declaration, a representational agreement, an international trade certificate, a certificate of free sale and others all need to undergo the process of authentication and legalization. Document
authentication and legalization
performed in Canada is also known as
document apostille
or
document attestation
in other countries. Some of the documents also need to be notarized or certified by the local Chamber of Commerce or Board of Trade prior to being submitted for authentication. The requirements for the export documents attestation are country-specific. Contact us to find the requirements for your specific country or see our
FAQ section
below for more information on the trade documents apostille, authentication, and legalization.
Get started with trade documents authentication and legalization.
To get a quote for document authentication & legalization in Canada get in touch with us:
– Via our web form and receive a quote within 24 hours.
– Call us at 1-855-700-5840 and get an instant quote.
DAC is your partner for document authentication & legalization
Document Authentication Canada is an all-in-one solution for document authentication and legalization needs in Ottawa, Canada. Let our experts help you with the following services tailored to your specific needs:
Assessment of the requirements for document authentication and legalization.
Verification of documents for compliance with all the regulations.
Document support and accompanying services (notary, translations, etc).
Document forwarding and personal delivery.
Make sure you are aware of the documents that can't be authenticated and how working with us speeds up the process & mitigates processing failures. See our complete document authentication and legalization service packages for further details and pricing.
The Process Of Getting Your Export Certificate Authenticated

Document Preparation
We assist with a range of activities pertaining to export certificate authentication & legalization, also known as document apostille or document attestation. Our services include document notarization, obtaining certified true copies and getting supporting documents or certified translations.
Document Authentication
Export certificate authentication (a.k.a apostille or attestation) is performed by Global Affairs Canada to certify the validity of the signature, the authority of the signature and identify the stamp or seal on the export certificate.
Document Legalization
To have an apostilled or authenticated export certificate officially recognized in another country, you need to go through the process of document legalization which involves submitting documents at the appropriate embassy or consulate. Leverage our expertise to have it done in an accurate and timely manner.
Frequently Asked Questions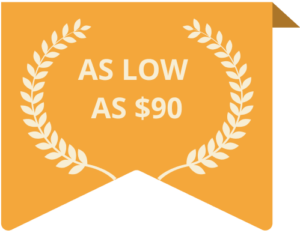 We'll get back to you in 1 hour
Includes a FREE document evaluation!
Documents We Authenticate And Legalize
We pride ourselves on offering the best service in Document Apostille, Document Attestation, Document Authentication and Document Legalization.
Document apostille, attestation, authentication & legalization services in Canada starting as low as $90 per document – contact us for a free quote!
The results speak for themselves, see our reviews from Trustpilot.
I've hired them twice
Very happy with the speed of response with Nora and the team at DAC. I've hired them twice now, both times have been great. Thank you!"
Would recommend to anyone!
Abdella Hasen was so easy to work with. Explained everything to me clearly and was patient with my questions. Was very quick to respond to my emails. This is a wonderful service that I would recommend to anyone!"
Excellent service, great experience!
Needed to get documents legalized in Canada for the Netherlands. I had a great experience, perfect customer service, quick responses and fair price! Overall excellent and I would highly recommend them."
Great Service!
Great Service! I very much appreciated all the quick and clear responses to my questions, and making this an easy process to have documents certified and legalized."
Get your documents authenticated now!
Leave it to us to get your documents authenticated and on the way to you all over the world!