Colombia Embassy in Ottawa
The Embassy of Colombia in Ottawa provides consular assistance to Colombian citizens in Canada. The Embassy also serves foreigners who want to visit, work or reside in Colombia.
This guide contains all you need to know about document legalization at the Columbia Embassy in Ottawa, including processing times, fees, and how to submit your documents.
Embassy of Colombia Ottawa
The Colombia Embassy in Ottawa legalizes documents that have first been authenticated by Global Affairs Canada. There are also Colombian Consulates spread across Canada that you can visit to legalize your documents.
The Colombian Embassy also provides other consular services, including passport and visa applications, and answers and processes requests related to Colombian citizenship.
Embassy of Colombia in Ottawa
Visas, immigration, and other consular matters:
The payment must be made on the same day the payment reference is generated, otherwise a new reference must be issued. You can pay:
Directly at the Embassy or Consulate
By PSE, but you must have an active account in Colombia that is authorized by the respective financial entity with the service for electronic payments.
Visa or MasterCard, taking into account bank charges.
The Consulate in Calgary accepts payment through money order.
Legalization at the Colombia Embassy in Ottawa
What is a Colombia legalization/apostille?
Your Canadian documents need to be legalized to be valid for use in Colombia.
This process is sometimes called attestation, authentication, or apostille. Canada cannot issue apostilles because it is not a member of the Hague Apostille Convention. Therefore, the correct term for the Canadian-Colombian process is authentication and legalization. This is the equivalent of an apostille.
Before your Canadian document can be accepted for use in Colombia, you must first submit it for authentication at Global Affairs Canada and then for legalization at the Colombia Embassy in Ottawa or one of its Consulates.
List of Consulates:
Embassy/Consulate

Address

Colombian Consulate in Ottawa

Colombian Consulate in Toronto

Colombian Consulate in Vancouver

1010 West Georgia Street, 1340 Vancouver, British Columbia, V6E 3V7, Canada

[email protected]

Colombian Consulate in Montreal

1010 Sherbrooke Street West, Suite 920 Montreal, Quebec, H3A 2R7, Canada

[email protected]

Colombian Consulate in Calgary
The Colombian Authentication and Legalization process
You can legalize your documents at the Colombian Embassy in Ottawa or one of its Consulates. Colombian documents can be authenticated through the country's online legalization and apostille service.
To authenticate a Colombian passport for use in Canada:
For older passports which are not machine-readable, a copy is enough for legalization purposes
More recent passports that are machine-readable can only be legalized online, using this link, and clicking on 'Machine-readable passport'.
To authenticate a Police Certificate:
Police certificates and certificates of judicial background can be legalized through online application.
To legalize Canadian documents at the Columbia Embassy in Ottawa for use in Columbia:
Submit your documents to Global Affairs Canada for authentication
Once your document has been authenticated, visit the Embassy or Consulate closest to you to validate the signature of the public official who authenticated the document.
For the legalization of copies of documents, the original document and the copy to be legalized must be presented.
Make an online legalization request, complying with the Ministry of Foreign Affairs' procedures. The signature of the Colombian consul is then verified.
Contact your nearest Consulate or the Embassy for information on documents to submit, and to ensure that your document can be legalized.
Your documents must meet all requirements outlined on the Ministry for Foreign Affairs' website. Once done, the legalization does not expire, but the country where you will be using your documents has the right to ask for more recent legalization.
There is no limit to how many documents you can legalize.
There is no need to visit in person – anyone can legalize a document on your behalf, provided that the Embassy or Consulate has the official signature of the public official on file.
You must ensure that your documents meet all of Colombia's requirements before submitting and this can get complicated, especially as service descriptions are not available in English or French. Your documents will not be processed if they haven't been adequately prepared, leading to potential delays.
At Document Authentication Canada, we manage all document requirements, streamlining the authentication process and saving you time and money. Get in touch with us on 1-855-700-5840 for a free document evaluation and quote.
Colombia Legalization FAQ

Looking for a Faster Apostille?
We offer fast, easy document authentication and legalization at a great price. 
Learn More
Other Consular Services offered by the Embassy of Colombia in Canada
Apart from legalization services, the Colombian Embassy in Canada provides consular services for Colombians residing in Canada and Canadians and other foreigners who are traveling or moving to Colombia.
Below is a list of services offered by the Embassy:
Passports
Visas
Citizenship
Judicial cooperation
You can find detailed information about each of these services on the Embassy's website.
You should now have a better understanding of the legalization process at the Colombia Embassy in Ottawa and its Consulates, together with the other consular services offered by them.
Admittedly, authentication and legalization can get complicated: there are multiple entities involved in the process, as well as specific procedures to follow.
At Document Authentication Canada, we help facilitate the legalization of documents in Canada, navigating through the bureaucracy on your behalf so that you avoid unnecessary delays. Get in touch with our expert team on 1-855-700-5840 to request a quote and a free document evaluation.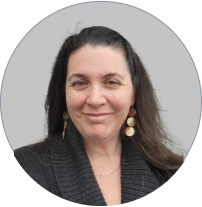 Lori, Director of Operations
Lori Shepherd is a licensed Paralegal, Notary and Mediator in the City of Ottawa and holds a B.A. from Carleton University. A native to the City, she has lived and worked across Canada and overseas. Lori is client focused and dedicated to clear and concise communication to ensure clients feel secure in using our services.