Embassy of Italy in Ottawa
The Embassy of Italy in Ottawa provides consular assistance to Italian citizens in Canada. The Embassy also serves Canadians and other foreigners who want to visit, work, do business, or reside in Italy.
This guide contains all you need to know about document legalization at the Italian Embassy, including processing times, fees, and how to submit your documents.
Italian Embassy in Ottawa
The Italian Embassy in Canada legalizes Canadian documents for Italian and Canadian nationals who'd like to use their documents in Italy.
The Embassy of Italy also provides other consular services, including visa and passport applications, civil status certificates, Italian social security number and citizenship applications, and consular assistance and protection to Italian citizens in Canada.
Embassy of Italy in Ottawa
Embassy of Italy Ontario Opening Hours:
Fees must be paid in cash at the Embassy or through a money order.
What is Italian legalization?
Civil and commercial documents issued by Canadian authorities must be legalized by the Italian Embassy or a Consulate of Italy before they can be accepted for use in Italy.
This process is sometimes called attestation, authentication, or apostille. While Italy can issue apostilles in its relations with other countries, it cannot with Canada. This is because Canada is not a member of the Hague Apostille Convention.
While these terms are often used interchangeably, the correct term for the Canadian-Italian process is authentication and legalization.
Authentication and legalization confirm the authenticity of the seal and signature on your Canadian and Italian documents. This ensures that both countries recognize the document.
Before your Canadian document can be accepted for use in Italy, you must first submit it for authentication at Global Affairs Canada and then for legalization at the Italian Embassy or one of its Consulates spread across Canada.
The Embassy and Consulates are each responsible for a specific geographical area:
Areas of Jurisdiction of the Embassy of Italy and its Consulate-Generals
Embassy/Consulate

Jurisdiction

Address

Embassy of Italy in Ottawa

Ottawa; Carleton, Dundas, Glengarry, Grenville, Prescott, Russell and Stormont, Ontario; Outaouais Region, Quebec.

Italian Consulate Toronto

Rest of Ontario, Manitoba, and the Northwest Territories

Italian Consulate Montreal

Quebec (except Outaouais), Nova Scotia, Newfoundland and Labrador, New Brunswick, Prince Edward Island, and Nunavut

Italian Consulate Vancouver

Alberta, British Columbia, Saskatchewan, and Yukon.

510 West Hastings Street Suite 1100
Vancouver, B.C.
Canada V6B 1L8
It's important to check each consulate's jurisdiction before submitting your documents.
The Legalization process at the Italian Embassy
These are the steps to follow to legalize your Canadian documents for use in Italy
The document must be notarized by a local notary public, lawyer, or Commissioner of Oaths of Canada
Submit your document for authentication at Global Affairs Canada
If your document is not multilingual or in the Italian language, it should be translated to Italian by a certified translator and stamped as "per traduzione conforme". The translator's signature will also be legalized by the consular official.
Submit your documents to the Embassy or Consulate by booking an appointment. The translator's signature will also be legalized by the consular official.
Embassy of Italy In Ottawa Legalization FAQ

Looking for a Faster Apostille?
We offer fast, easy document authentication and legalization at a great price. 
Learn More
Other Consular Services offered by the Embassy of Italy in Canada
Apart from legalization services, the Embassy of Italy in Canada provides consular services for Italians residing in Canada and Canadians and other foreigners who are traveling or moving to Italy.
Below is a list of services offered by the Embassy:
Assistance with International Adoptions
Registration for Italians living abroad
Citizenship applications
Italian Social Insurance Number
Military Service
Passports
Pensions
Electoral Services
Civil Status Certificates
Assistance to Students
Civil Unions
Notary Services, including the power of attorney, wills, and certification
You can find detailed information about each of these services on the Embassy of Italy's official website.
You should now have a better understanding of the legalization process at the Embassy of Italy in Ottawa, together with the other consular services offered at the Embassy and Consulates.
Notarizing and translating your documents, authenticating them, and then applying for legalization can be a complicated and lengthy process. There are multiple entities involved, as well as specific procedures to follow.
At Document Authentication Canada, we help facilitate the legalization of documents in Canada, including document authentication for Italy. We navigate through the bureaucracy on your behalf so that you avoid unnecessary delays. Get in touch with our expert team on 1-855-700-5840 to request a quote and a free document evaluation.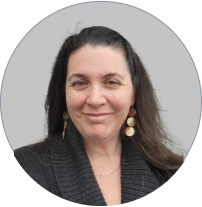 Lori, Director of Operations
Lori Shepherd is a licensed Paralegal, Notary and Mediator in the City of Ottawa and holds a B.A. from Carleton University. A native to the City, she has lived and worked across Canada and overseas. Lori is client focused and dedicated to clear and concise communication to ensure clients feel secure in using our services.