You will find this in your order confirmation email.
If you need further assistance, please call us at 1-855-700-5840.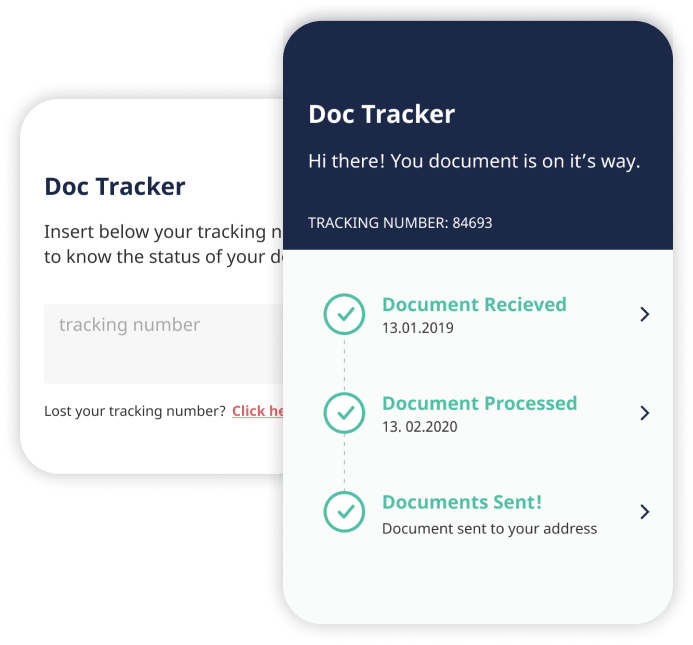 Common questions about tracking your order
As soon as we receive your documents in our office in Ottawa, our team will send you an email that will include the tracking number that you can use to follow the process along the way.
If you can't find your tracking number, please get in touch with our customer care team at [email protected]
Your tracking information will appear right after we receive your documents in our office. 
As always, we recommend that you use a secure, prepaid and tracked courier service for sending your documents to us.
The time it takes to authenticate and legalize a document depends on various factors. Some documents, for example, may need to get translated and/or notarized before being authenticated.  
On the other hand, the length of the authentication process itself will depend on whether you are submitting the document at Global Affairs Canada in person or via mail. Lastly, the embassy or consulate of each country determines the time it will take to legalize a document.
If you are unsure about your specific case, our team of experts will be able to prove a time estimate for different scenarios.